> BVI: a founding member of International Token Standardization Association (ITSA)
Seite drucken
BVI: a founding member of International Token Standardization Association (ITSA)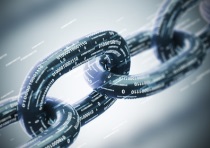 BVI: a founding member of International Token Standardization Association (ITSA)
As part of its digitalisation initiatives, the German Investment Funds Association (BVI) has joined the International Token Standardization Association (ITSA) as a founding supporting member. In view of BVI members' growing interest in crypto investments, the association wishes to support the creation of standards for investments in this area at an early stage. More specifically, BVI is planning to establish, together with ITSA, a competence centre in Germany for the development of market standards for cryptographic tokens with international appeal, similar to the Global Legal Entity Identifier Foundation, which was established in Frankfurt with BVI's help. Others supporting the ITSA as founding members include the Association of German Banks (Bundesverband deutscher Banken e.V.), Boerse Stuttgart Digital Ventures GmbH and Commerzbank Main Incubator / DLT Lab.
Apart from the International Token Identification Number (ITIN) as a secure identification standard for cryptographic tokens (analogously to the ISIN for securities), ITSA is also working on a comprehensive classification standard in the form of the International Token Classification (ITC) Framework. At present, this Framework is already covering 800 cryptographic tokens and thus, by market capitalisation, 99 per cent of the entire token market. The TOKENBASE database operated by ITSA combines this qualitative classification data from the ITC with quantitative market data from external providers while at the same time offering a publicly accessible ITIN register free of charge.
The future international status of the ITIN will largely hinge on its compatibility with the ISO proposal for a Digital Token Identifier, for which ISO is proposing the creation of a working group by mid-May 2019. BVI is advocating an intensified co-operation between ITSA and ISO, or ISO's German member DIN. BVI supports the application of ISO identification (e.g. ISIN, LEI) and messaging standards (ISO 15022, ISO 20022) in asset management and is a member of ISO working groups as well as the DIN working group on securities.
Möchten Sie regelmäßig vom BVI informiert werden? Dann melden Sie sich hier für unseren Info-Service an:

Zum BVI Info-Service